We are excited to unveil a new logo and name for your deferred compensation plan. The Ohio County Employees Retirement Plan (OCERP) is a vehicle to help you build For the future you imagine.
The new look and Plan name is more than just a cosmetic facelift. It's a reflection of the County's commitment to provide a retirement plan that's constantly evolving to meet your needs. Over the coming weeks and months you will begin to see this logo and slogan featured on all previously branded CCAO Deferred Compensation Plan resources and materials. Please join us in ushering in a new era for the Plan as you continue on the path to retirement readiness.
County employees may participate in deferred compensation plans authorized under Section 457 of the Internal Revenue Code. Such plans are a great way to supplement retirement income.

⬇
Under OCERP, participants can invest part of their paychecks before withholding for state and federal income taxes are deducted. The savings and earnings on the investments are not subject to taxes until they are withdrawn from the plan, usually at retirement, when most people will not have as much taxable income.
Our plan also has a ROTH option for county employees to choose. You can invest in your future with post-tax dollars so you will be able to avoid paying any additional taxes when they are withdrawn from the plan at retirement. This is another great way to supplement your OPERS retirement, or other 401(k)'s and IRA's.
*Please note, ROTH is not available in every county. Contact your OCERP representative for specific information about your county's plans.
OCERP was established in 1985, known then as the CCAO Deferred Compensation Program, to serve the needs of county employees. County officials and employees in all 88 Ohio counties defer additional money to supplement their retirement income under the program.
The plan is overseen by a committee of county officials who recognize the needs of their employees. Emphasis is placed on service to the county employee to help achieve a comfortable, secure retirement. The County Commissioners Association of Ohio Service Corporation (CCAOSC) has selected Empower Retirement to administer and market this plan. Empower Retirement is Ohio's premier county deferred compensation provider in all 88 Ohio counties with tens of thousands of county employee members and hundreds of millions under the Ohio county plan administration. Empower Retirement is the nation's second-largest retirement services company and the largest public sector plan administrator. Empower has over 9 million total participants nationwide. They manage nationwide assets over 500 billion dollars in over 36,000 total retirement plans.
Your OCERP Retirement Plan Advisors are here to help you understand the resources available to you and how to use them to help prepare for your retirement.
If you have any questions regarding your OCERP account, please call 800/284-0444 or visit the OCERP county employee website and click on the "contact us" link located in the upper-right corner of the home page.
Notice of changes to Ohio's Developmental Disabilities' retirement accounts
OCERP Representative and Territory Map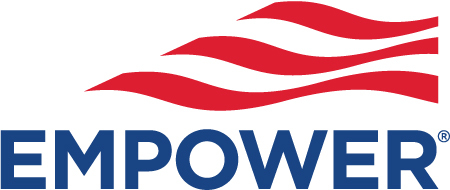 Empower is an endorsed CCAOSC program partner.