Complete Story

06/29/2023
Webinar: Getting To Know JobsOhio and JobsOhio Six Regional Network Partners
Join members from JobsOhio and JobsOhio Regional Network Partners from around the state for an introduction to JobsOhio. During this presentation, JobsOhio will provide an overview of how the state's unique model is working to provide a Competitive Advantage for Ohio. The presentation will provide two recent project examples showcasing successful regional and local collaboration.
PRESENTERS:
JobsOhio - Darnita Bradley, Senior Manager Local Government Affairs & External Engagement
One Columbus - Kenny McDonald, President & CEO Columbus Partnership
Team NEO – Renee Ligon, Senior Director Partnerships & Engagement
OhioSE – Ed Looman, Manager of Engagement & Partnerships
OhioSE – Destiny Bryson, Manager of Engagement & Partnerships
Dayton Development Coalition – David Burrows, Vice President of Engagement
Regional Growth Partnership – Mike Jay, Director of Strategic Networks
REDI Cincinnati – Chase Mosijowsky, Manager of Business Engagement
REGISTRATION: Click HERE to register for this timely educational webinar on Wednesday, July 12, at 9:00 am. If you are unable to register with the link above, please contact Nedra Benson, CCAO administrative professional, at nbenson@ccao.org or call 614-221-5627, and provide her with your email address.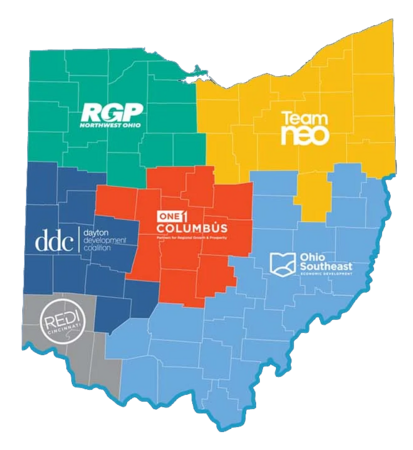 ---